Hospital Flower Delivery
PARKER BLOOMS
Hospital Flower Delivery
You can send flowers from . PARKER BLOOMS . to any hospital or care facility listed below. Please refer to this list for the names, addresses and phone numbers.
Parker, CO
Kaelin Pediatric Dentistry
19700 E. Parker Square Drive, Suite 2
Parker, CO. 80134
(303) 835-9330
Rocky Mountain Fertility Clinic
9235 Crown Crest Blvd
Parker, CO. 80138
(303) 999-3877
Stonegate Dental Care: Devin Rentz Dds
17021 Lincoln Ave Unit B, Www.stonegatedentalcare.com
Parker, CO. 80134
(720) 851-7069
Castle Rock, CO
Brookside Inn
1297 S Perry St
Castle Rock, CO. 80104
(303) 688-2500
Cantril House
221 Cantril St
Castle Rock, CO. 80104
(303) 688-5365
Castle Adventist Hospital
2350 Meadows Blvd
Castle Rock, CO. 80109
(720) 455-9000
Castle Rock Care Ctr
4001 Home St
Castle Rock, CO. 80104
(303) 688-3174
Founders Family Medicine And Urgent Care
4386 Trail Boss Drive Castle Rock Co 80104
Castle Rock, CO. 80104
(303) 688-8666
Oakwood Apartments
559 Oakwood Dr
Castle Rock, CO. 80104
(303) 688-5080
Oakwood Dental
3 Oakwood Park Plaza, #101
Castle Rock, CO. 80104
(303) 688-3860
Valley House Elderly Assisted
255 S Valley Dr
Castle Rock, CO. 80104
(303) 814-0665
Did you know flowers have healing powers? Don't just wish someone a speedy recovery; encourage it with flowers from PARKER BLOOMS delivered to the hospital. Flowers delivered to the hospital will create an atmosphere of beauty and tranquility for the patient.
It is easy to send flowers to the hospital by calling PARKER BLOOMS. Just follow a few hospital flower delivery guidelines.
Know the patient's full name.
Know the room number.
Find out if they are allowed to receive flowers at the hospital.
Know the name and location of the hospital
To help you find a Parker, CO hospital or care facility, PARKER BLOOMS lists all the hospitals they deliver flowers to.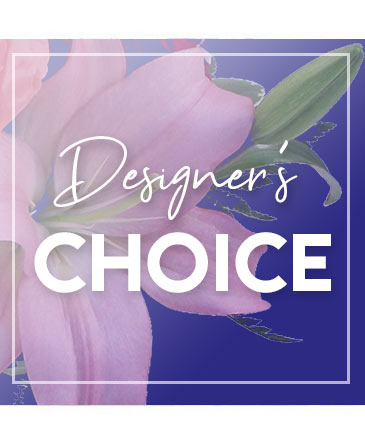 Send Beauty
Designer's Choice
When you're not sure what to pick, we've got your back! Our expert florists know just the right flowers to use to create a stunning design that's perfect for any occasion! Send these beautiful blooms to someone you love and know you're in good hands with our Designer's Choice flowers!